pexels-mentatdgt-2173508-cropped
Let's do big things together​
The Impact Factory equips tomorrow's change-makers with the knowledge, skills and networks they need to create savvy, evidence-based programs tackling America's toughest problems. We offer experiential learning programs, fellowships, mentorship and formal courses to undergraduate and graduate students at The University of Texas at Austin.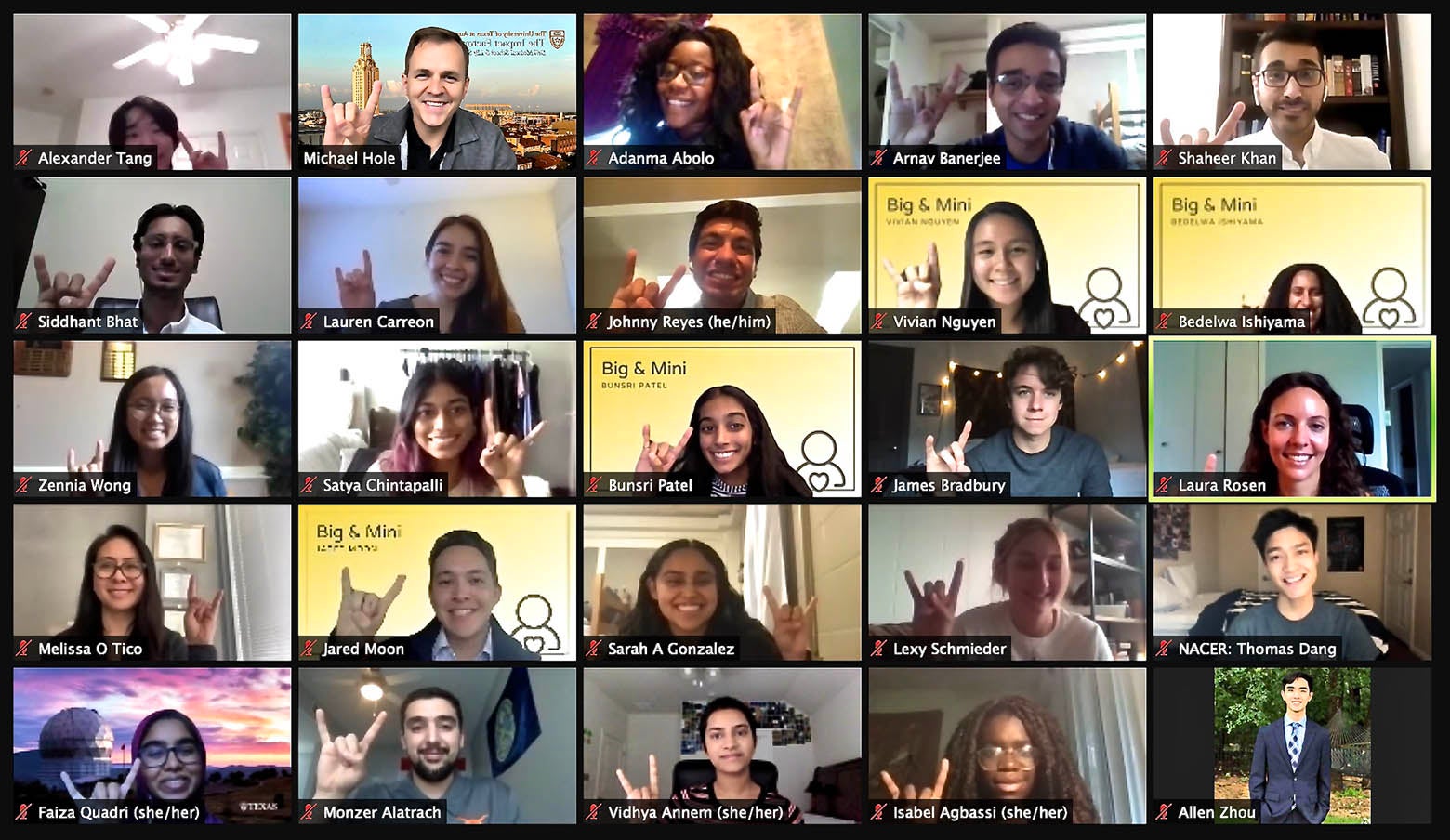 Entrepreneurship for Social Impact
Entrepreneurship for Social Impact is an annual, semester-long course on human-centered design, U.S. public policy affecting children, community engagement and entrepreneurship for graduate students from any discipline. The course concludes with student teams pitching new ventures to potential funders and partners in a "Shark Tank for Social Impact."
Texas Civic Impact Council
Texas Civic Impact Council brings together undergraduate and graduate students from eight colleges at UT Austin to collaborate on yearlong projects for public good, such as teaching coding to middle school students from local, historically Black and underserved neighborhoods.

Distinction in Social Entrepreneurship
Third-year students at Dell Medical School are eligible to pursue a Distinction in Social Entrepreneurship, devoting one year full-time to starting and growing a new nonprofit, for-profit or hybrid organization with a social mission alongside The Impact Factory.

Practicum in Civic Entrepreneurship
Practicum in Civic Entrepreneurship is a semiannual undergraduate- and graduate-level course for student-entrepreneurs working to launch, study and scale civic ventures aiming to improve health and prosperity. Students studying business, public policy, law, medicine, nursing, engineering, architecture and social work are eligible.

Impact Corps
Impact Corps deploys undergraduate or graduate students, equipped with training in human-centered design and civic entrepreneurship, alongside partner nonprofits, health clinics and other local service agencies for real-world, hands-on experience building, launching and scaling innovations for community impact.