Students pose with former HUD Secretary Julian Castro (center) and Dr. Michael Hole (right)
Dreaming big so everyone can.
Together, we are cross-sector practitioners, educators, researchers, advocates, community leaders and other trailblazers who favor big ideas that challenge conventional thinking. From hunger and homelessness to lack of economic opportunity, we are tackling our communities' toughest problems because we envision an America where everyone thrives.
Leadership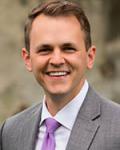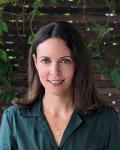 Laura Rosen, MPP
Interim Director 
Bio
Innovators-in-Residence
Innovators-in-Residence devote one or two semesters to starting and growing a new nonprofit, for-profit or hybrid organization with a social mission alongside The Impact Factory's team. Meet our current innovators and alumni.

Edy Adams

Sai Annem

Mary Beth Bennett
James Bradbury

Sajani Patel

Rylie Phillips

John Saxton


Scott Spivey-Provencio

Allison Teng

Melissa Tico

J. Zack Timmons

Allen Zhou